Back in the day, when I first started this blog and it was all over the place, I posted a lot about music I like. I haven't done that in a LONG time, so I thought it would be fun to share with you some of the songs on my "Recent Faves" playlist.
Maybe you'll discover something new?
I have a "Favorites" playlist and a "Recent Faves" playlist. The Recent Faves is shorter and features songs I want to hear every day. It changes every few months. Most of the songs are new, but sometimes and old one ends up back on there because I can't get enough of it.
SO, here they are-in no specific order.
"Hundred Dollars" by Punch Brothers
Bluegrass, Awesomeness, Seriously the most talented musicians ever
Amusing Lyrics: "Oh what a Summer, to lie under neon and glass to me as I ask for your number."
"San Francisco" by The Mowgli's
A fun little, feel-good ditty
Catchy Lyrics: Do you feel the love? I feel the love! Come on, Come on, let's start it up. Let it pour out of your soul.
"Brokenness Aside
"
by All Sons and Daughters
Beautiful harmonies, heart-felt lyrics

Notable Lyrics: "I am a sinner-if it's not one thing, it's another, caught up in words, tangled in lies. But You are a Saviour and You take brokenness aside and make it beautiful."
"Speeches" by Walk Off the Earth
Awesome harmonies and instrumentation
Notable Lyrics: "Oh, when you lay your hands on me, I know that I can heal. There's a blinding light that no one else can see."
"Broken" by Ramin Karimloo
This dude is an amazingly talented theatre actor who played both Enjolras and Jean Valjean in Les Mis in London and The Phantom in London and Broadway. Oh and he writes and plays bluegrass music. My brother from a different mother.
And he wrote this song with my favorite, Hadley Fraser.
Notable lyrics: "It's time to think things over, figure out what happened, but the answers somehow lack, I can't seem to tell her, that I'm sacred of losing her, but it's too late to go back."
"Destination" by Nickel Creek
Best band I've ever heard live-always my favorite! Loving their new album.
Notable Lyrics: "You don't owe me one more minute of your wasted time.You act like it's all fine. But all the years I gave you, thinking you knew that you wanted me, I wanted to believe."
"Things We Lost in the Fire"
by Bastille
I'm usually a rock or a blugrass.folk kind of girl, but these guys are so incredibly talented, I will take their 80s throwback pop any day. I'm also obsessed with "Pompeii" but since it is widely played, I'll go with this song.
Notable Lyrics: "I was the match and you were the rock. Maybe we started this fire. We sat apart and watched all we had burned on the pyre. (You said) we were born with nothing and we sure as hell have nothing now."
"This Is Why We Fight" by The Decemberists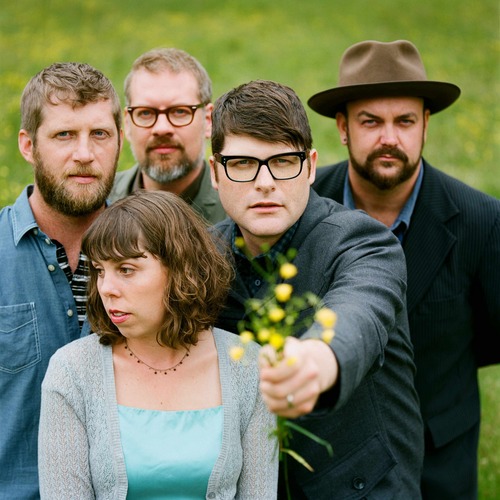 A lot of their songs have elements of the songs I loved in the 90s. They write meaningful lyrics and beautiful melodies-and a lot of their songs are just plain fun (I mean they have an accordion!). This one is a little more serious.
Notable Lyrics: "This is why, Why we fight, Why we lie awake. This is why, This is why we fight. When we die we will die with our arms unbound and this is why this is why we fight."
"Little Talks" by Of Monsters and Men
I like a bunch of their songs, but this is my favorite-you've probably heard it on the radio. This Icelandic band has a unique sound that I can't get enough of. Also, they have quirky music videos.
Notable Lyrics: "There's an old voice in my head that's holding me back. Well tell her that I miss our little talks. Soon it will all be over, and buried with our past. We used to play outside when we were young and full of life and full of love."
"Mission Bells" by Matt Nathanson
I'm actually not a big fan of his songs, but I love this one for some reason-something about it grips me.
Notable Lyrics: "Like the end of a Hitchcock movie, a little dark and a lot confusing, I'm the last of worst pretenders-so lost, so lost in love."
"Beautiful Things" by Gungor
Love this man's heart and meaningful lyrics.
Meaningful Lyrics: "All this pain, I wonder if I'll ever find my way, I wonder if my life could really change at all. All this earth-Could all that is lost ever be found? Could a garden come out from this ground at all? You make beautiful things, You make beautiful things out of the dust. You make beautiful things, You make beautiful things out of us."
Hope you enjoyed!
Delightful Listening,