Every other Friday is "Faux Friday" where I post a knock-off project by me or feature one from another blogger.
Today's Faux Friday is brought to you by the lovely ladies at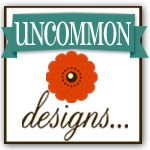 Bonnie and Trish write one of my favorite blogs-they have such cute crafts and decor projects-go check them out!
They recently knocked-off this lovely Pottery Barn wall art:
And this is Bonnie's version:
I actually like hers better!
Knock It Off,