I want to take a few moments to say THANKS!!!
Thank you to Erin over at
Crafts And Sutch
for featuring my button tree on her blog! She's so sweet and has some fabulous crafts, so go check her out!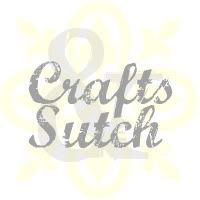 Also, THANK YOU to everyone who follows me-97 I can't believe it! I really appreciate your support and if I get to 100, I will surely have to do a give-away...but it will be after Christmas! I seriously have 2 days in the month of December where nothing is planned.
And thanks to my SITStas over at
SITS
for checking out my silly Christmas card and being so encouraging!
Ya'll are awesome!