Title:
100 Cupboards, Dandelion Fire, The Chestnut King
Author: N.D. Wilson
Genre:
Juvenile Fantasy Fiction
Ages:
9-12 (officially, but it's really for ages 9-100!)
The Recipe: The 100 Cupboards Trilogy is a coming-of-age fairytale about an apprehensive boy named Henry who discovers a myriad of worlds in his aunt and uncle's attic. Henry moves from Boston to Kansas after his odd, travel-writing parents are kidnapped during a bicycling tour abroad. Henry and his spunky cousin, Henrietta, explore the worlds behind the 100 attic cupboards and mistakingly unleash a great evil that had been subdued for years. The second and third books of the trilogy continue to unfold the story as Henry and his family discover secrets of thier past long hidden and seek to destroy the evil that threatens to destroy all existence.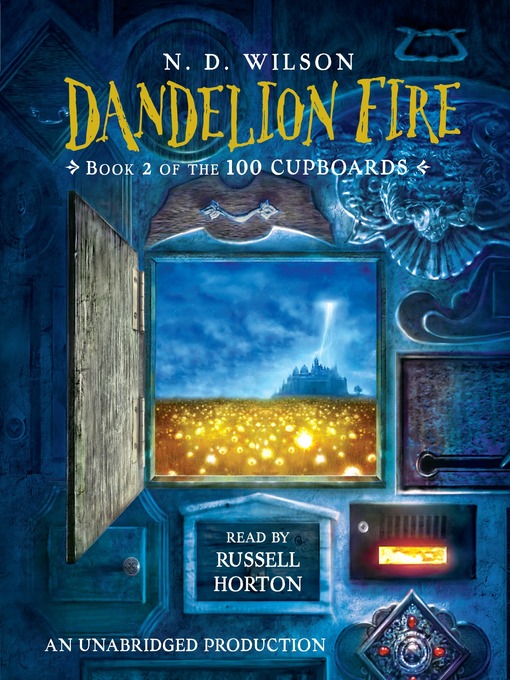 The Frosting and Sprinkles:
I am not sure if I can put into words how much I LOVE this trilogy. And I am forever grateful to my sister for suggesting it to me and then buying me all three books. THIS is what a fantasy story should be. I can't even believe some people on Amazon gave it less than a 4 or 5. They couldn't have been reading the same books! OK-I will give you some concrete reasons now.
The character development is deep, meaningful and believable. We see Henry grow from an unsure, frightened boy who pukes at the thought of danger to a warrior and hero. We see Henrietta grow from a bratty, mischievous and somehwat selfish girl to a caring, strong woman. Wilson's character development is so excellent that you feel like you are growing along with the characters. In my opinion, this is one of the greatest talents a fiction writer can possess.
I love Wilson's writing style. He describes things in detail, but is creatively indirect. He is also humourous and outside-the-box.
Wilson writes a very intricate story that can be understood on different levels, from the simple plot of good vs. evil to deep theological and philosophical themes. (For example, but not limited to, bond of family, the essence and nature of evil and good). Also, he is an excellent writer who keeps you wanting to turn the pages. It is nearly impossible to put down these books!
The 100 Cupboards Trilogy is a typical fantasy containing some typical fantasy-genre creatures, but Wilson also introduces some new, imaginative characters. My favorite being this little guy:
This is a ragnant. Isn't he adorable?
Finally, the story ended beautifully. I can't imagine it any other way. Everything is wrapped up and solved, but there is still an open-ending of possibilities, hinting that the story doesn't end there. The trilogy is done and I am sure Wilson will not write anymore about Henry, but I love novels that play with the reader's imagination so they can see beyond the story being told.
The Piece of Hair that Fell Into the Batter: Honestly, there is nothing about these books that I don't like. Some people on Amazon complained about the books being to violent for younger children. I don't think they are any different than The Lord of the Rings or Harry Potter, but if you have children, you may want to read it before them and decide for yourself.